Running Credit & Printing a Credit Application
Topic Timeline

00:04 Finding Customer Records

0:21 Running Reports

0:49 Quick Credit

1:39 Credit Application

1:53 Printing Application

Related Videos

Be in the know about Compliance
---
Running Customer Credit Using Quick Credit
---
How do I start?
Select Customer, then Quick Credit from the Homepage.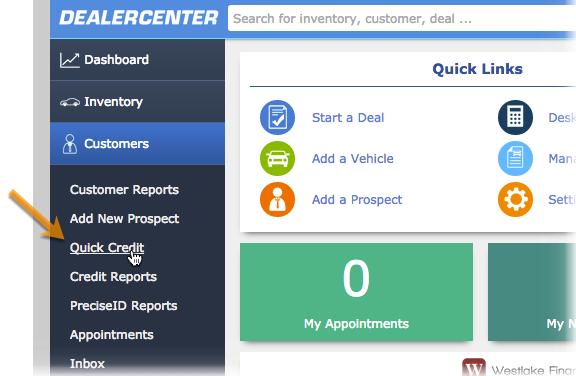 How do I run credit?
Select one or more Credit Bureaus to run. Then choose Next.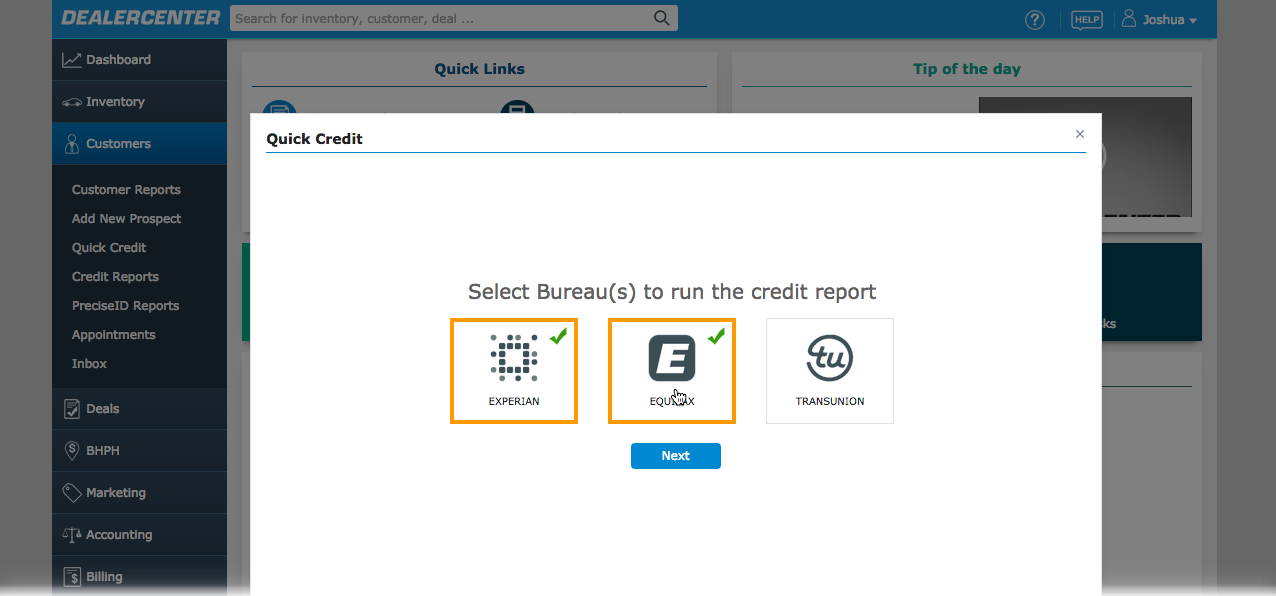 Enter basic customer information, the select Run Report.

Once the report is run, you have the option to Print, Start Deal and Run New Report.