Printing an Adverse Action Notice
When do I need to issue Adverse Action Notice?
The Equal Credit Opportunity Act (ECOA), requires a creditor who takes adverse action on a consumer's credit application to provide a "statement of reasons" for the action.
Adverse action notice is required when:
Credit is denied or Credit is not even submitted for approval
Credit is not granted upon the terms requested;
or The decision is based entirely or in part on information contained in a consumer report.
According to the ECOA, any denial of credit, or a decision on behalf of the dealership not to even submit a credit.
Where do I start?
You can find the customer you are printing the Adverse Action for by using the Search Box: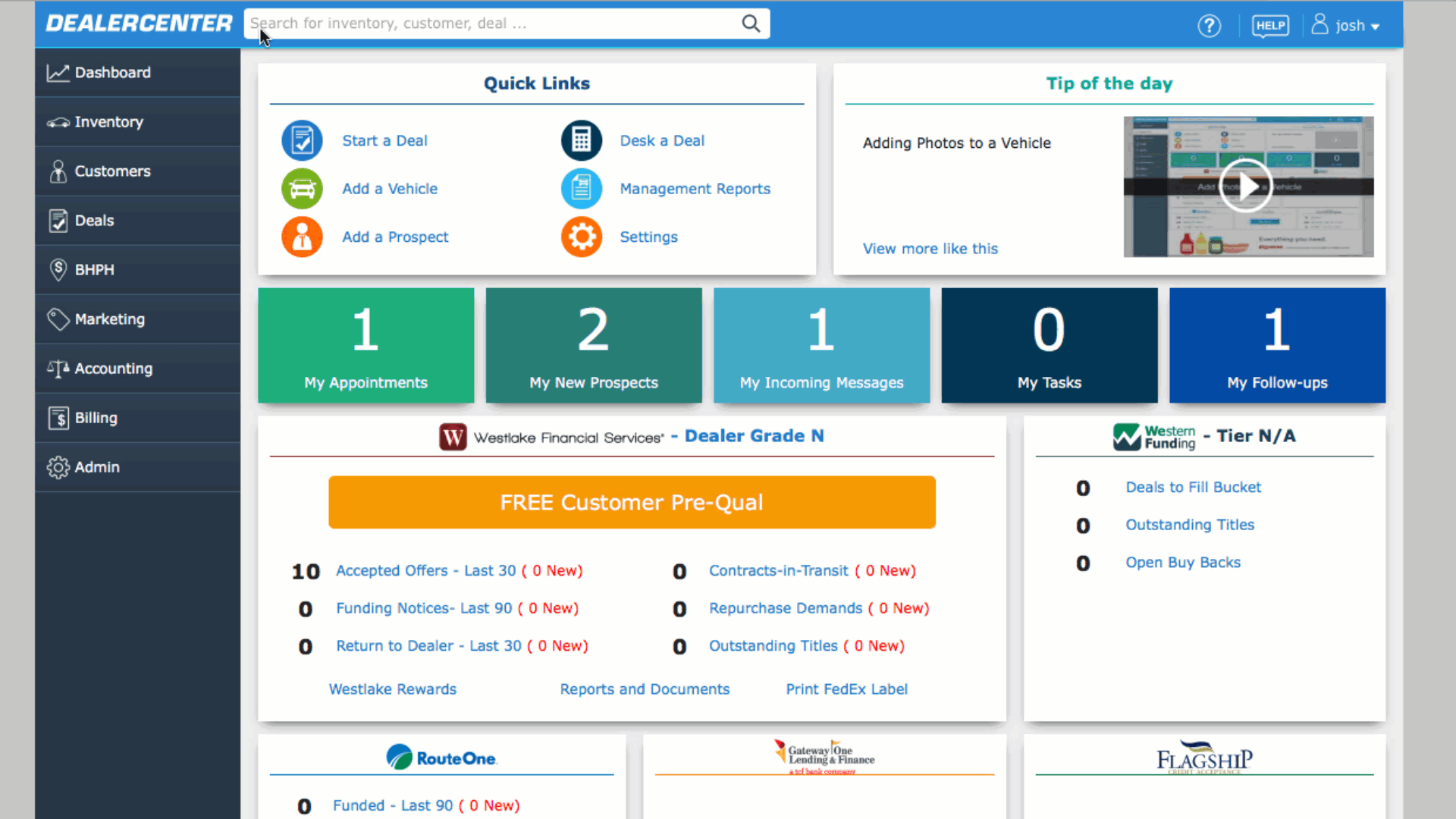 Printing the Adverse Action letter
On the Customer record, select the compliance tab
1. On the Customer record, select the Compliance tab
2. Click the Print option next to Adverse Action Letter in the Compliance Checklist section.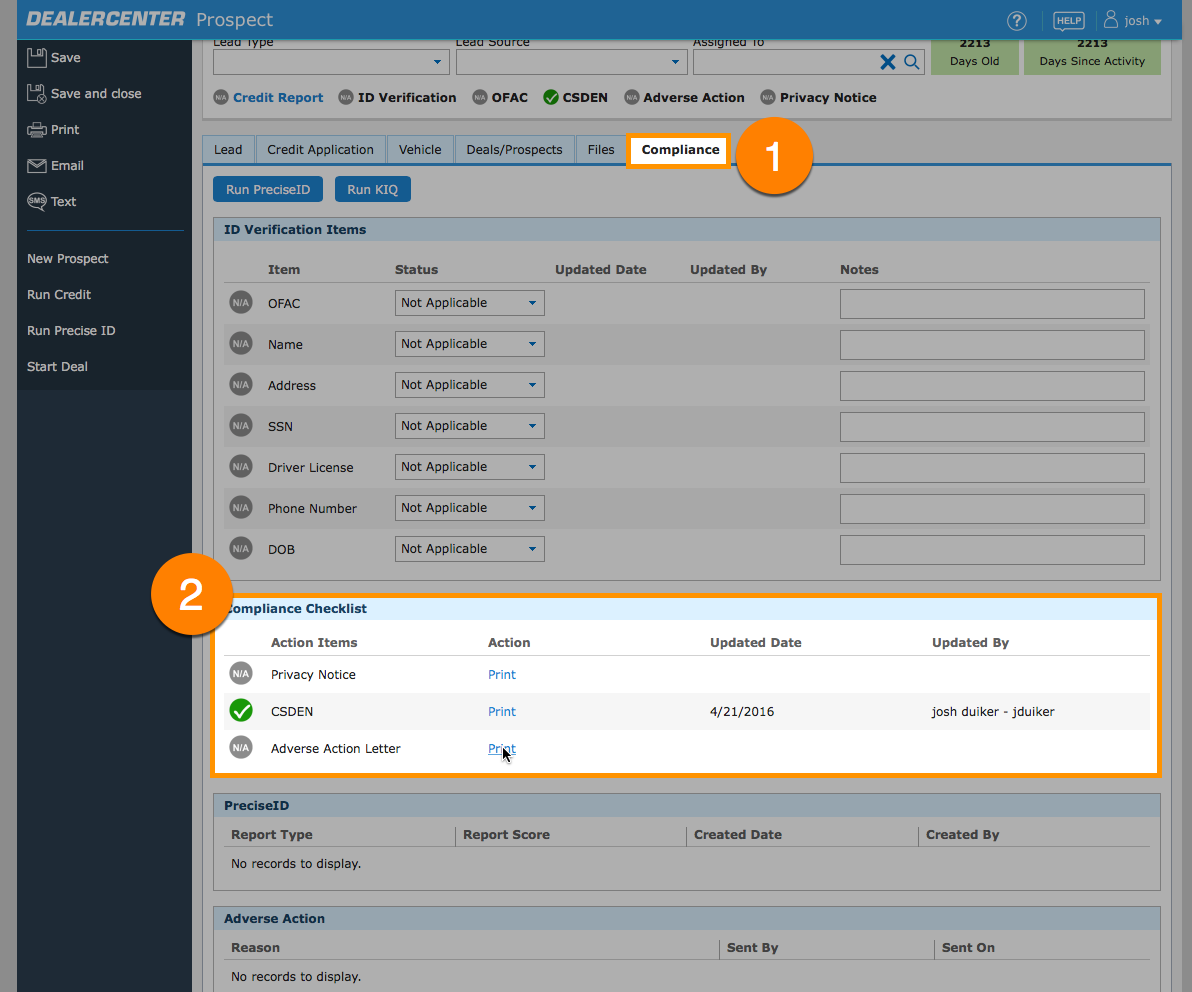 3. Check the Adverse Action Reasons from list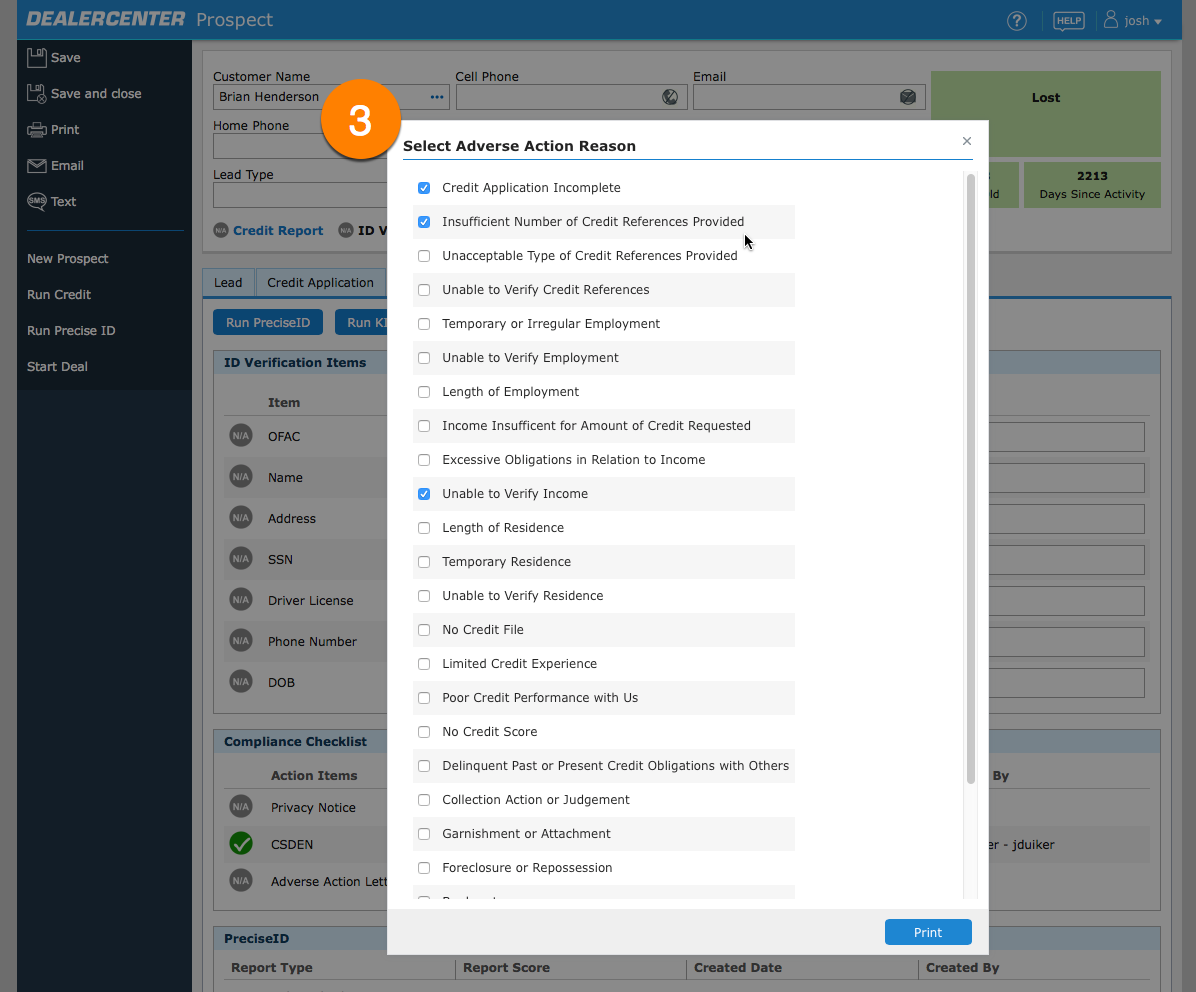 4. Print the Adverse Action Letter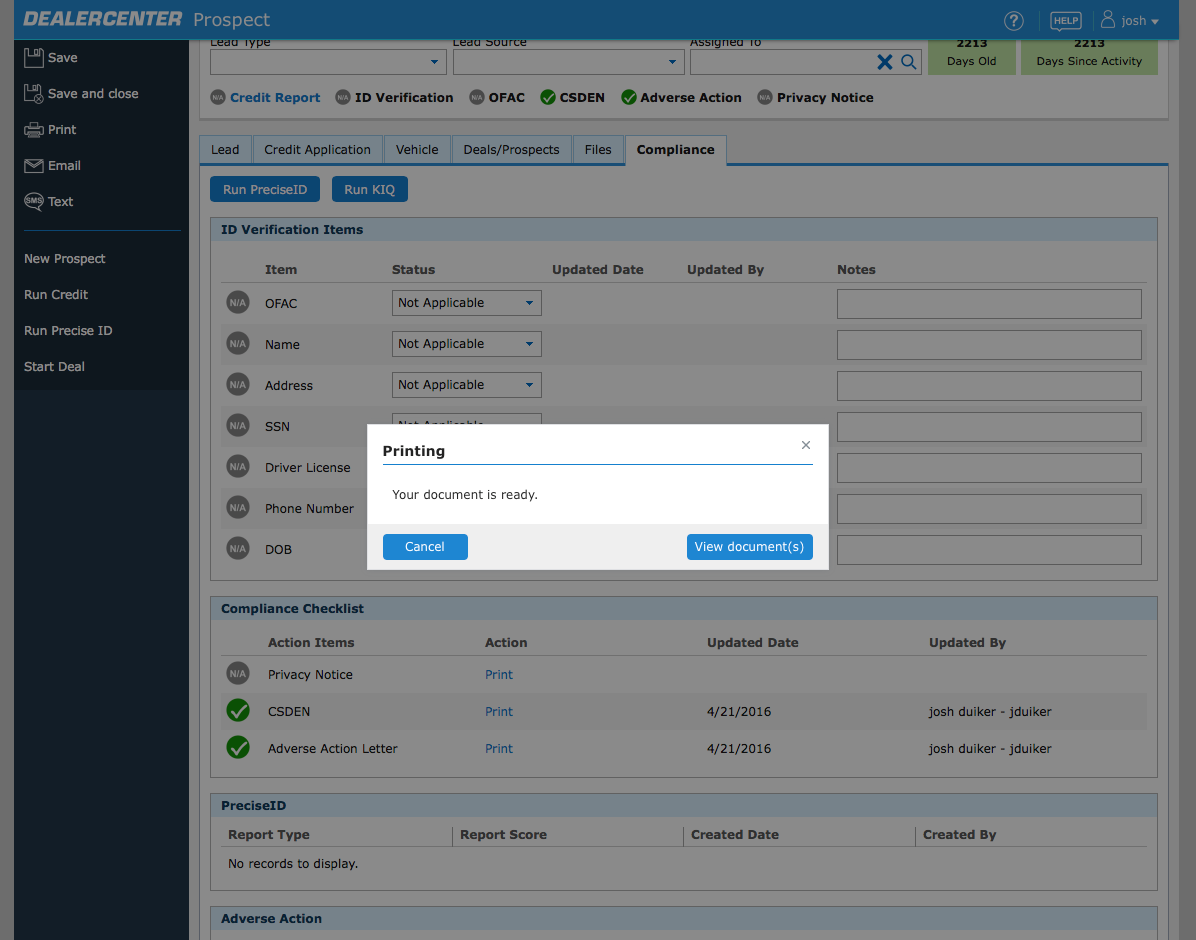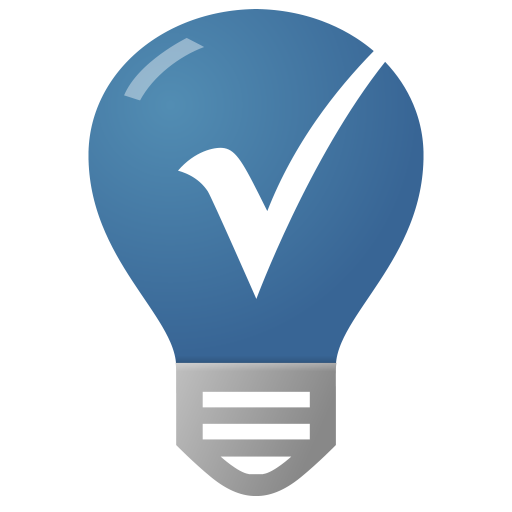 Quick Tip: When an Adverse Action notice is printed the Adverse Action indicator icon will display a green checkmark: