DealerCenter QuickBooks Integration Overview
---
What is it? 
With DealerCenter's QuickBooks integration we'll take your entries from DealerCenter and convert them to journal entries so they can easily be posted directly to QuickBooks. 
This works with a simple application installed on your computer that links DealerCenter to QuickBooks. This program application is called DealerBridge.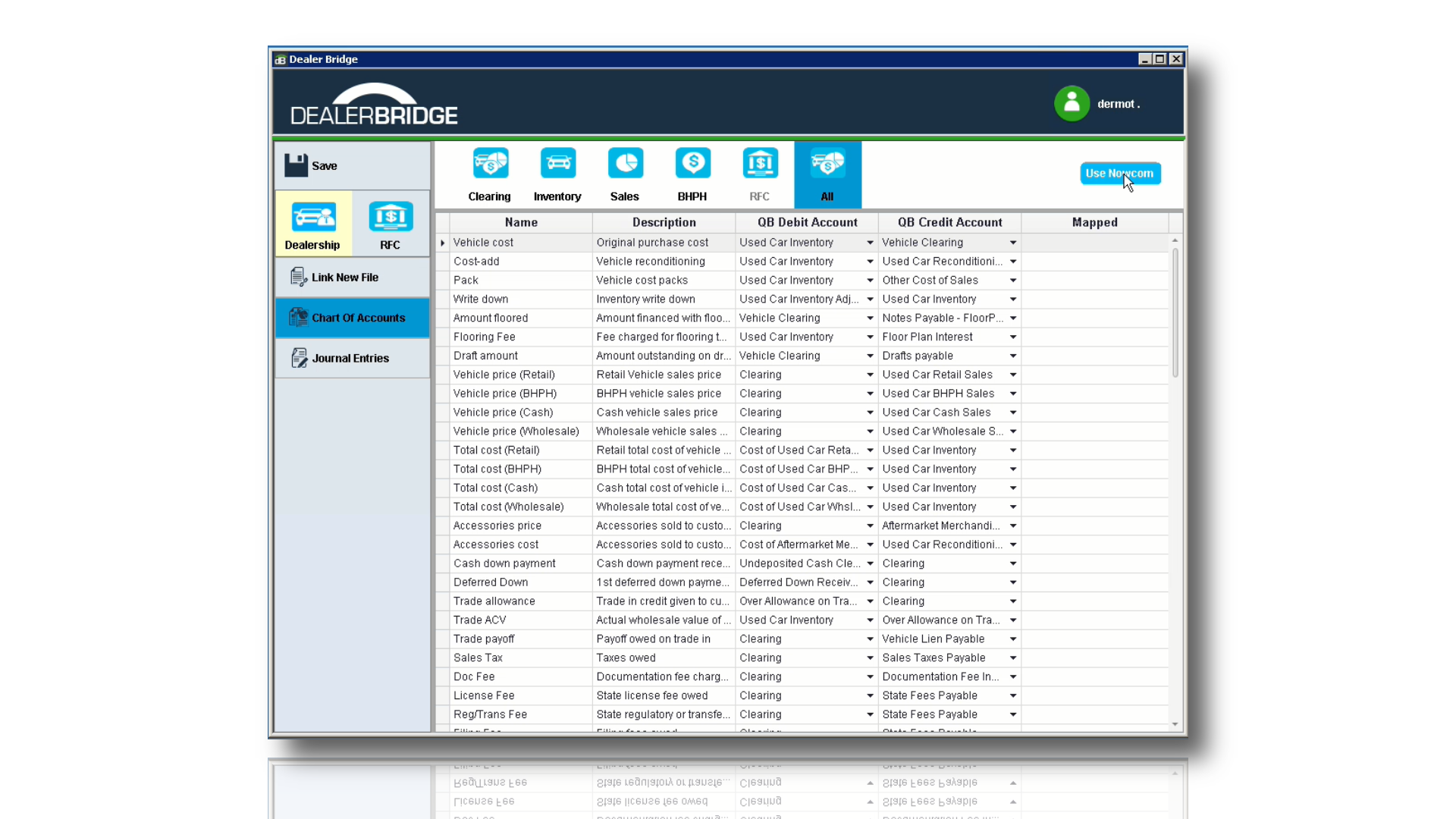 ---
How do I get started?
One of QuickBook Integration Specialist will work with you and your accountant to set up this integration.
1. Contact your DealerCenter rep to get signed up.
2. Once you're signed up for DealerCenter Accounting w/QuickBooks one of our QuickBook Integration Specialist will contact you to start the setup process.
3. Our QuickBooks Integration Team will assist with:
Downloading and installing the DealerBridge application
Linking the DealerBridge application to your QuickBooks file
And most importantly, setting up the chart of accounts
---
Download the Setup Manual for Accountants 
Contact the QuickBooks Integration Team: 888-669-2669