IN THIS ARTICLE:
---
Running a CARFAX report in DealerCenter
CARFAX is trusted by dealers to help them acquire the right inventory, attract ready-to-buy consumers, and build loyal customers. CARFAX Vehicle History Reports are easily accessible right inside DealerCenter - for example, on a vehicle page in the Auction Run List or a vehicle in your inventory.
In any vehicle detail page (see screenshot below) or where ever you see the CARFAX logo in DealerCenter, select the CARFAX History Report option, then choose Run Full Report. This will direct you the CARFAX login page, and once you log in you'll see the report. You won't have to login every time you run a report in DealerCenter. Once you log in once, CARFAX will keep you logged in for 90 days.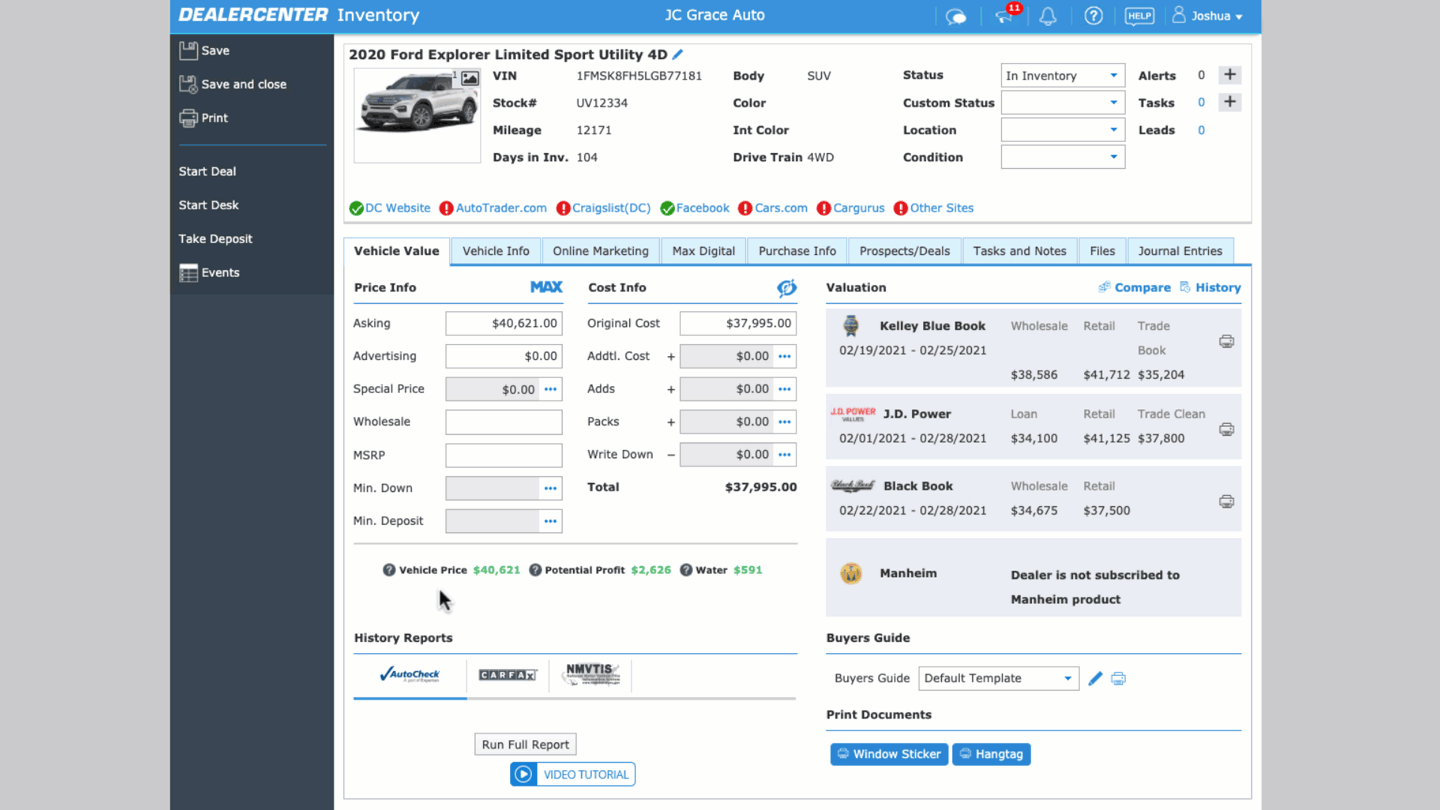 Once the CARFAX report has been run you'll see key report summary information in DealerCenter, plus you'll be able to access the report anytime by selecting the View Report link.
---
Changes to logging into CARFAX Q3 2021
CARFAX is implementing a new, improved experience to access CARFAX! Instead of one login for your account now each person at your dealership will have their own CARFAX email-based login. The Dealer Admin in CARFAX can invite any user who needs access.
We are excited to share this new enhancement in DealerCenter that will give you:
Quick access to the most accident and damage information from CARFAX;
Easy auto-run functionality of CARFAX Vehicle History Reports for Advantage customers; and,
Better tracking of who is running CARFAX Vehicle History Reports for your dealership across all third party tools.
CARFAX/DealerCenter Admins: You will be required to use your CARFAX email username and password that is specific to you to continue running CARFAX Reports. If you do not have an email username from CARFAX or have forgotten your username, please reach out to the CARFAX Account Administrator at your dealership for assistance.
---
Additional Resources and Documents
Download the CARFAX FAQs for email-based logins here: