DealerCenter Referral Program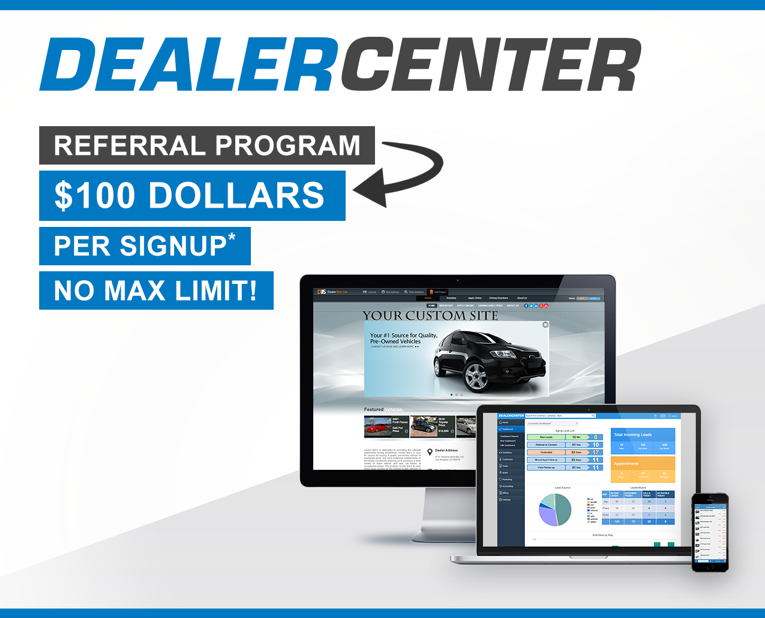 Join our DealerCenter Referral Program and receive $100 dollars per signup*!
Step 1: Complete this short enrollment form (we need to know who to pay after all!)
Step 2: Fill out & send us the W-9 and Direct Deposit forms so we can get you your money!
Step 3: Start submitting referrals.
*Referred Dealer must signup and retain services for three (3) complete billing periods.
---