Worldpay Payment Processing
IN THIS VIDEO:
Intro and Overview: 0:05
Collecting payment example: 0:49
Worldpay Debit/Credit Card option: 0:58
Worldpay Check (ACH) option: 1:17
Worldpay Hosted Checkout option: 1:35
Schedule Payments: 1:53
Reports: 2:07
Payment options on BHPH accounts/recurring payments: 2:30
Take payments directly on you DealerCenter Dealer Website: 3:19
---
Worldpay Payment Processing Overview
Once Worldpay is activated you will see Worldpay payment options anywhere there is a payment method menu – for example, on a deal when taking a down payment or on a Buy Here Pay Here account payment.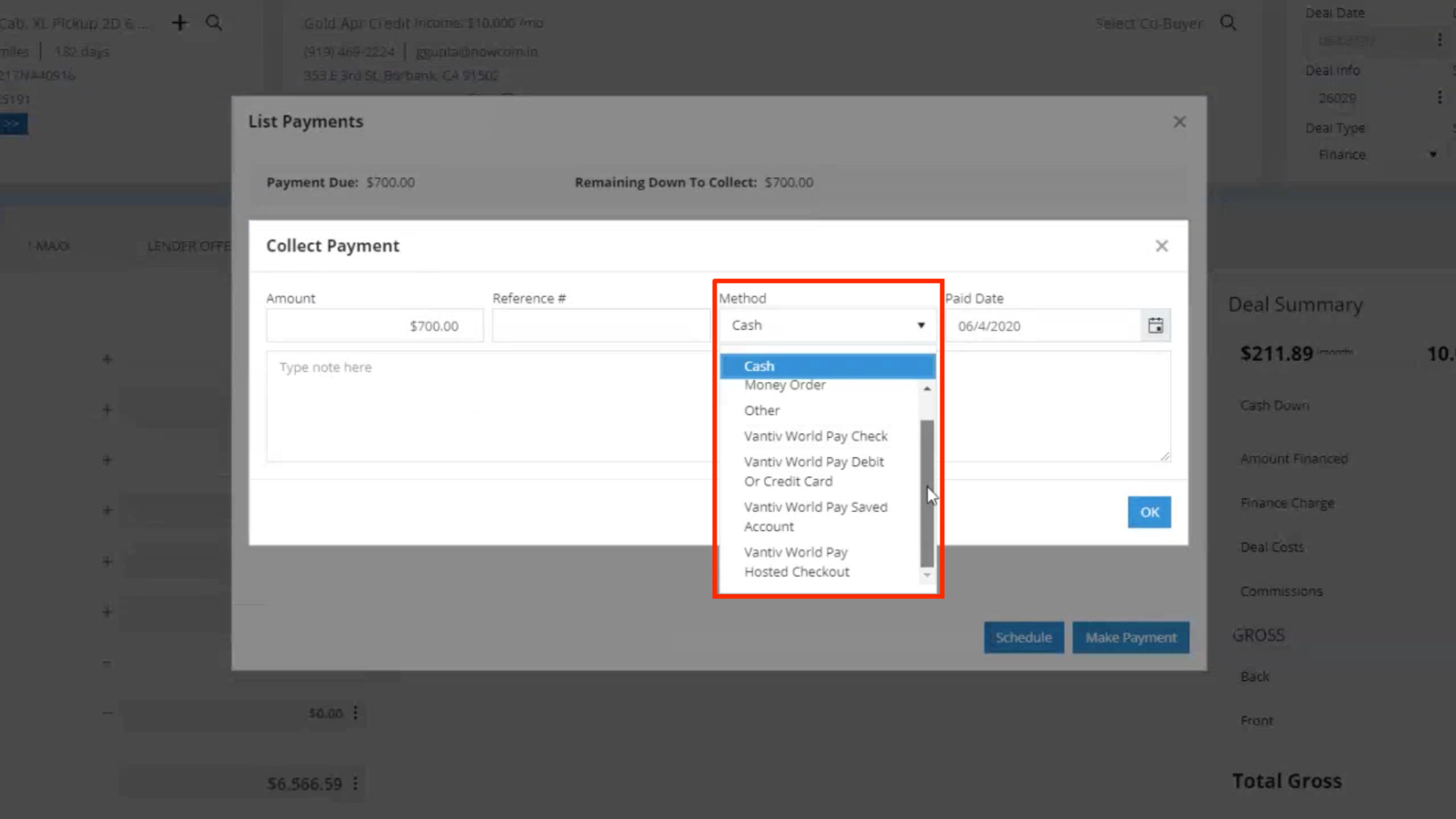 WorldPay in DealerCenter enables you to easily take credit card or debt card payments with a point of sale device or even without a device using Worldpay's Hosted checkout option. It also lets you to take bank account ACH payments. Plus, you can schedule payments - for example scheduling automatic car payments on Buy Here Pay Here deals. DealerCenter's WorldPay integration even provides a way for you to let your customers make payments directly from your dealership website!
---
Additional Resources
For a demo, more information or to get signed up click here!