Getting Started with RouteOne Integration
What is RouteOne Integration?
This integration allows for the simple, expedited exchange of application and decision information between DealerCenter and multiple finance sources.  

Quickly and easily exchange application and decision information between DealerCenter and your finance sources

Enter customer data only once - single-click submit credit applications to multiple finance sources and receive their credit decisions without leaving DealerCenter.

Approve finance offers in DealerCenter
Also see: Submitting a Deal to RouteOne Lenders 
How Do I Setup RouteOne?
Step 1: Sign-up in DealerCenter
Select the RouteOne Sign Me Up button on the DealerCenter homepage: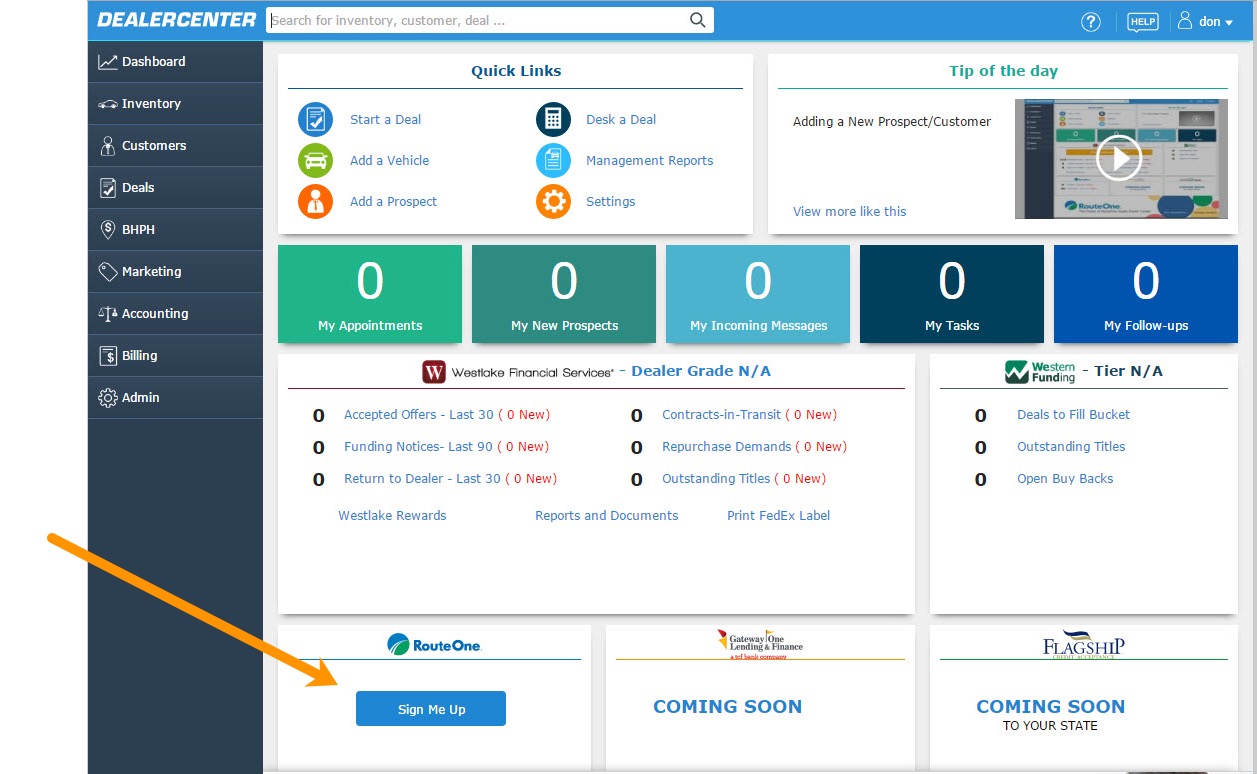 Next, review and accept review and accept the terms of RouteOne dealer participation Agreement: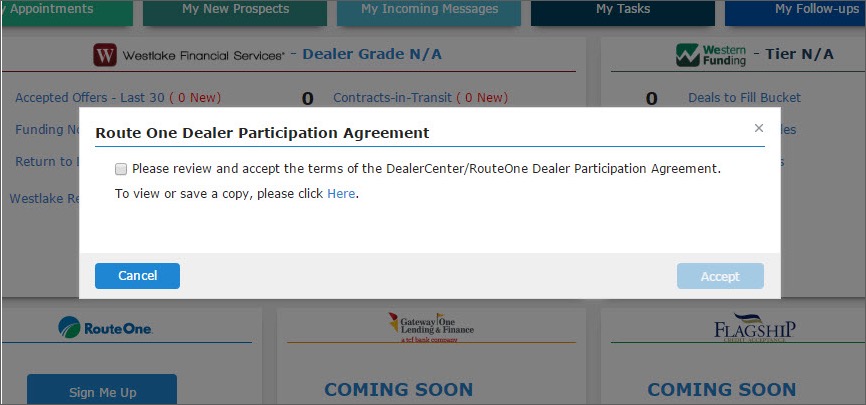 Search for and select the financial sources you would like to submit vehicle loan applications in DealerCenter through RouteOne: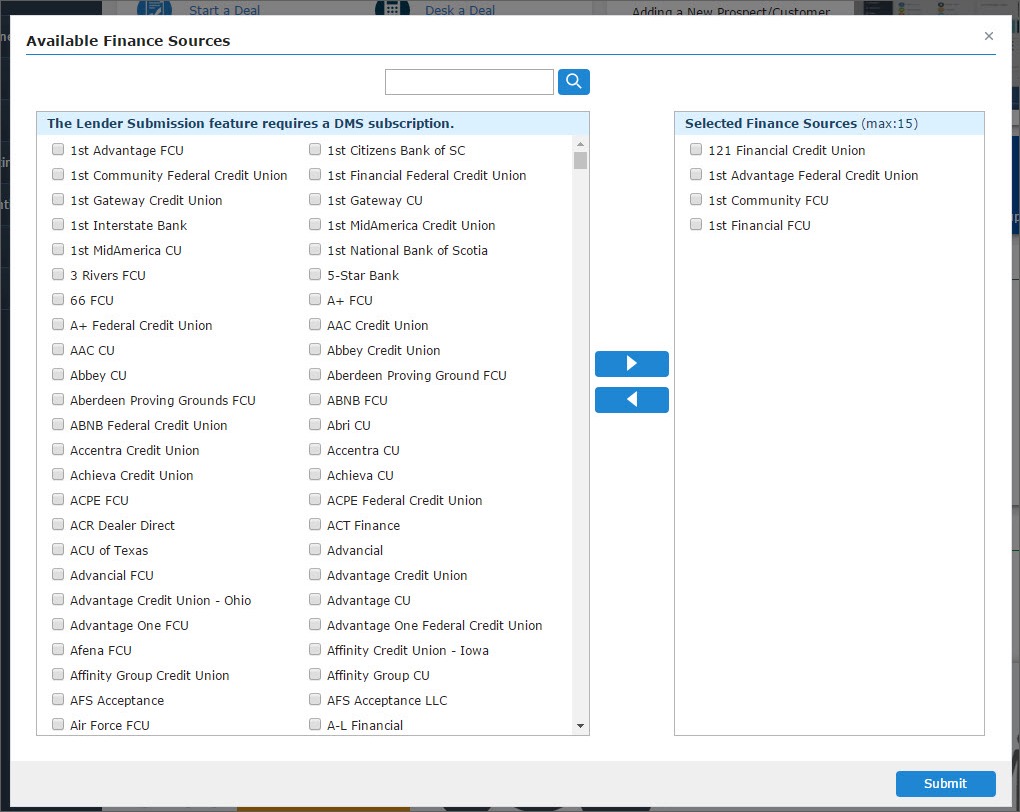 Click Submit to send your finance source selections to RouteOne. This initiates your request for RouteOne activation. 
Step 2: RouteOne ID Activation
Activation with RouteOne typically takes between 24-48 hours from the time of request submission.Once this is completed, you will be assigned a unique RouteOne ID. This RouteOne ID can be found on the Dealer Options page
Access this page by selecting Settings on the Homepage, then choose the Dealer option: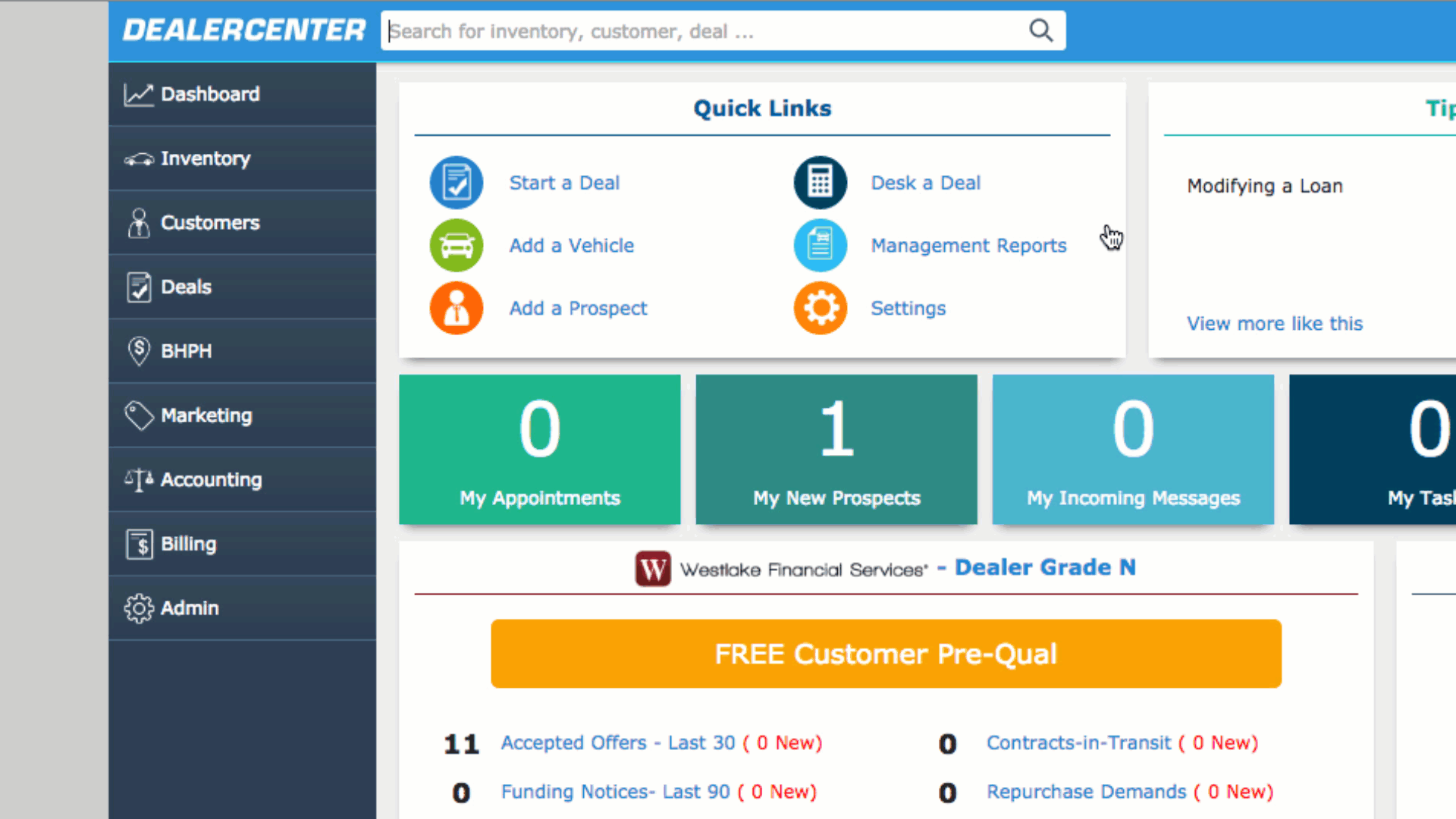 Your RouteOne ID is shown here once activation is complete.
Step 3: Call your Lenders!
Now that you've been activated with RouteOne and you have your RouteOne ID, you can contact your lenders.
Each lender may have a slightly different process for enabling your RouteOne access with them. When working with your lenders, keep the following in mind:
You may want to confirm with your lender that they are RouteOne lender. 
Lenders might have a particular department or team that is responsible for enabling RouteOne connection.
Some lenders will be able to enable your RouteOne access instantly while others may require more time (1-3 business days).
Follow-up with lenders, and remember we're here to help. Talk to you DealerCenter rep today!