Getting Started with DealerTrack in DealerCenter
---
What is it? 
DealerCenter's full integration with Dealertrack means it's easy to submit applications and receive decision from all your Dealertrack lenders – right inside DealerCenter!
If you've ever submitted an application in DealerCenter than you already know how to submit your deals to your DealerTrack lenders through DealerCenter - the process is the same!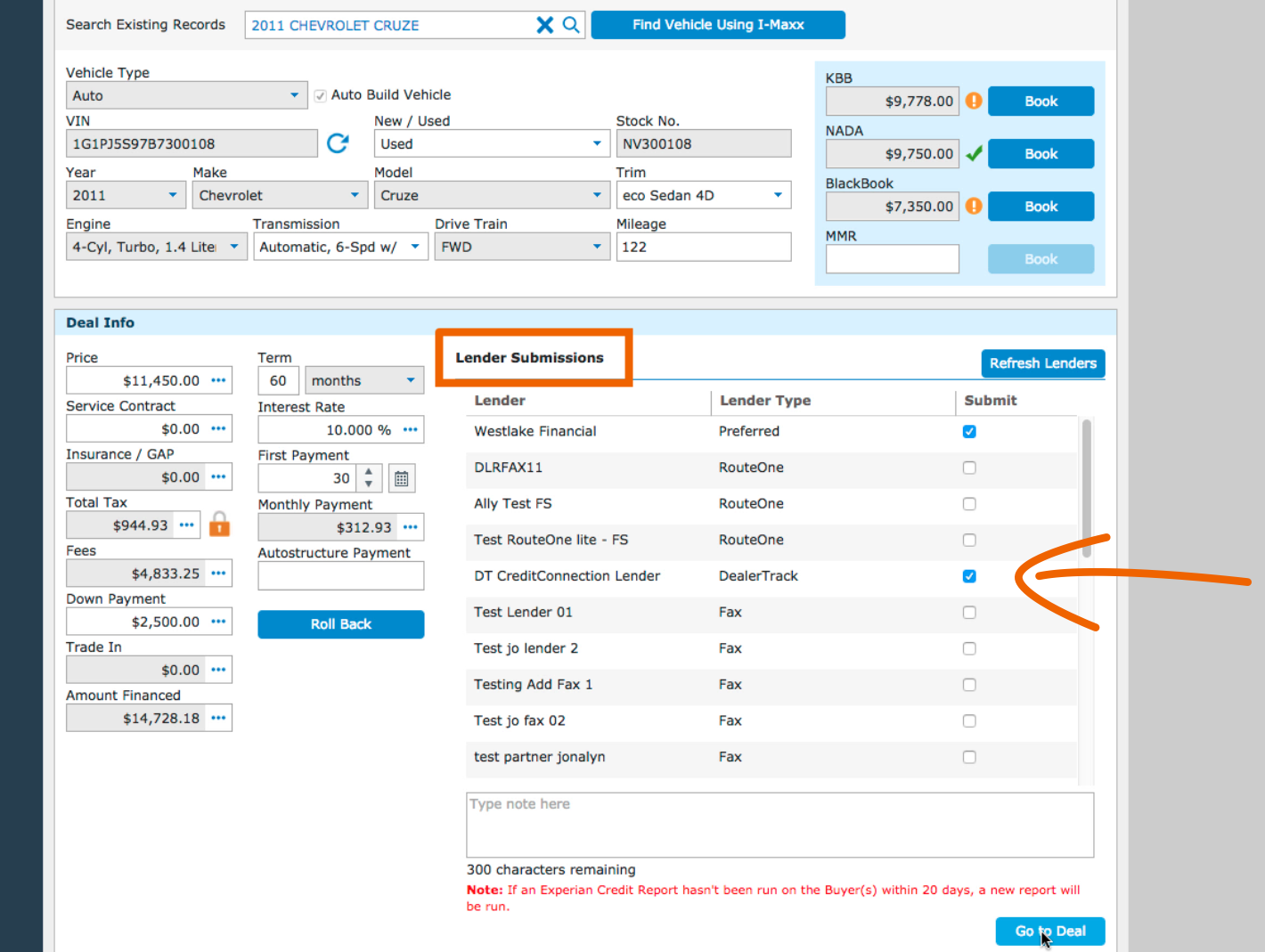 Watch the short video to find out more!
---
How do I get started?
If you're an existing Dealertrack customer or are interested in signing up contact your DealerCenter rep to get signed up.
---