Getting Started with CUDL on DealerCenter
DealerCenter is proud to announce our integration with CUDL, the industry's most advanced financing platform.
For more information please visit www.cudirect.com/solutions/dealer-solutions/
Activation of the CUDL Integration
To activate the CUDL integration in DealerCenter, the user will navigate to the Partner tab in the Deal Settings page, enter their CUDL ID, and hit Save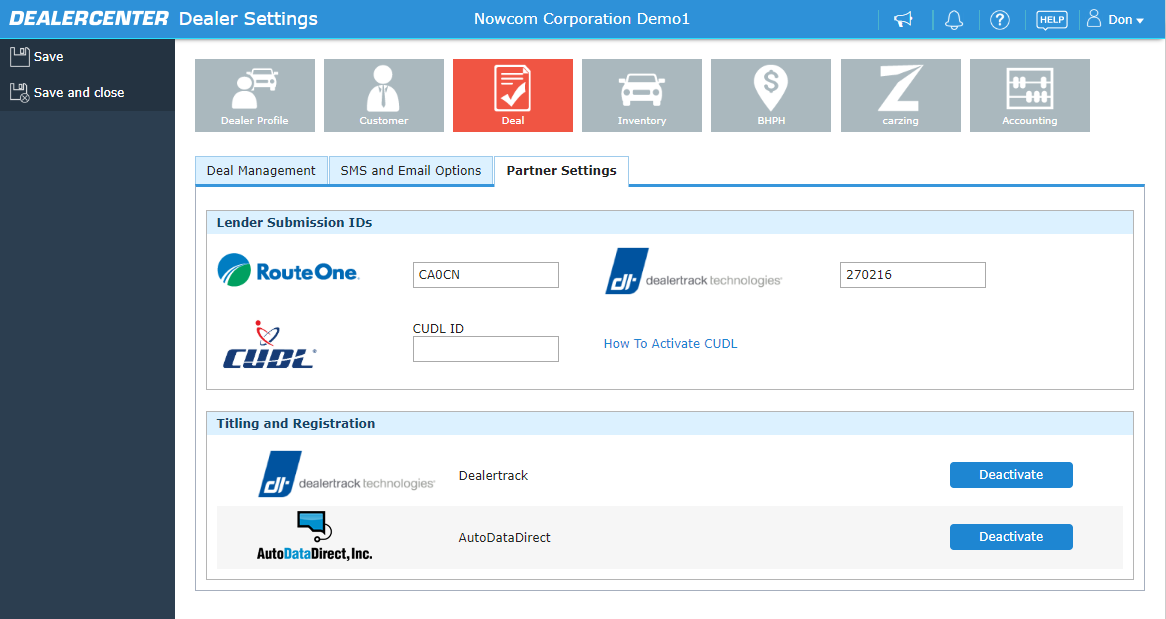 The user will then log into the CUDL platform to allow application submissions form DealerCenter. The instructions for this step can be found in the "How to Activate CUDL" link. The dealer will now be able to submit and receive applications from DealerCenter to CUDL.
Application Submission
Once the integration has been activated, the user will see CUDL as a submission option in the deal structure entry page. The user will select the CUDL in the Lender Submission options and then hit the Go To Deal button to proceed.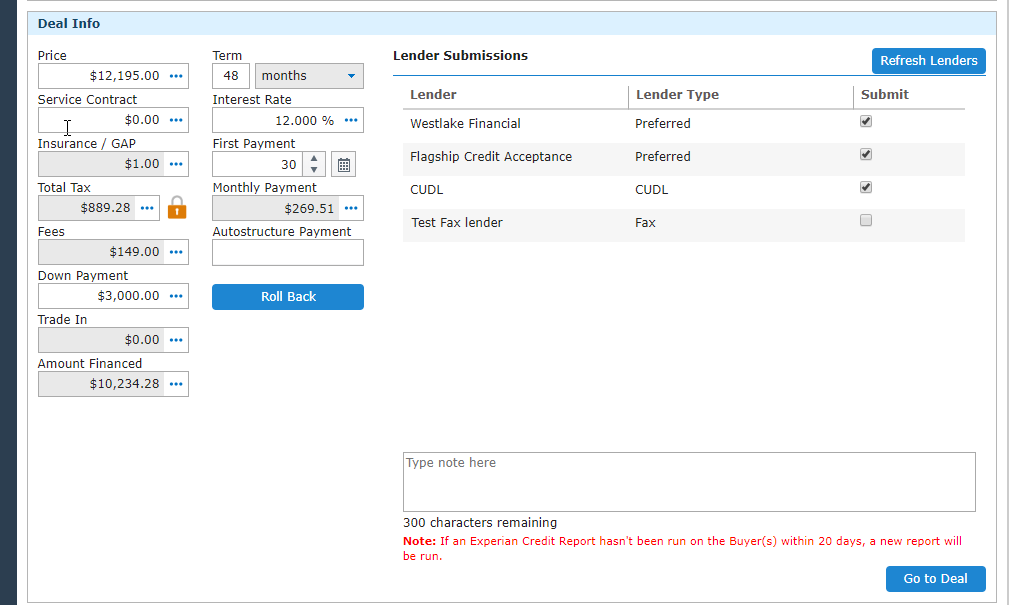 The user will be taken to the Lender Offers tab of the deal screen and CUDL will be shown in the list of lending option to whom the application was submitted. The green checkmark  indicates that the application was successfully summitted to CUDL.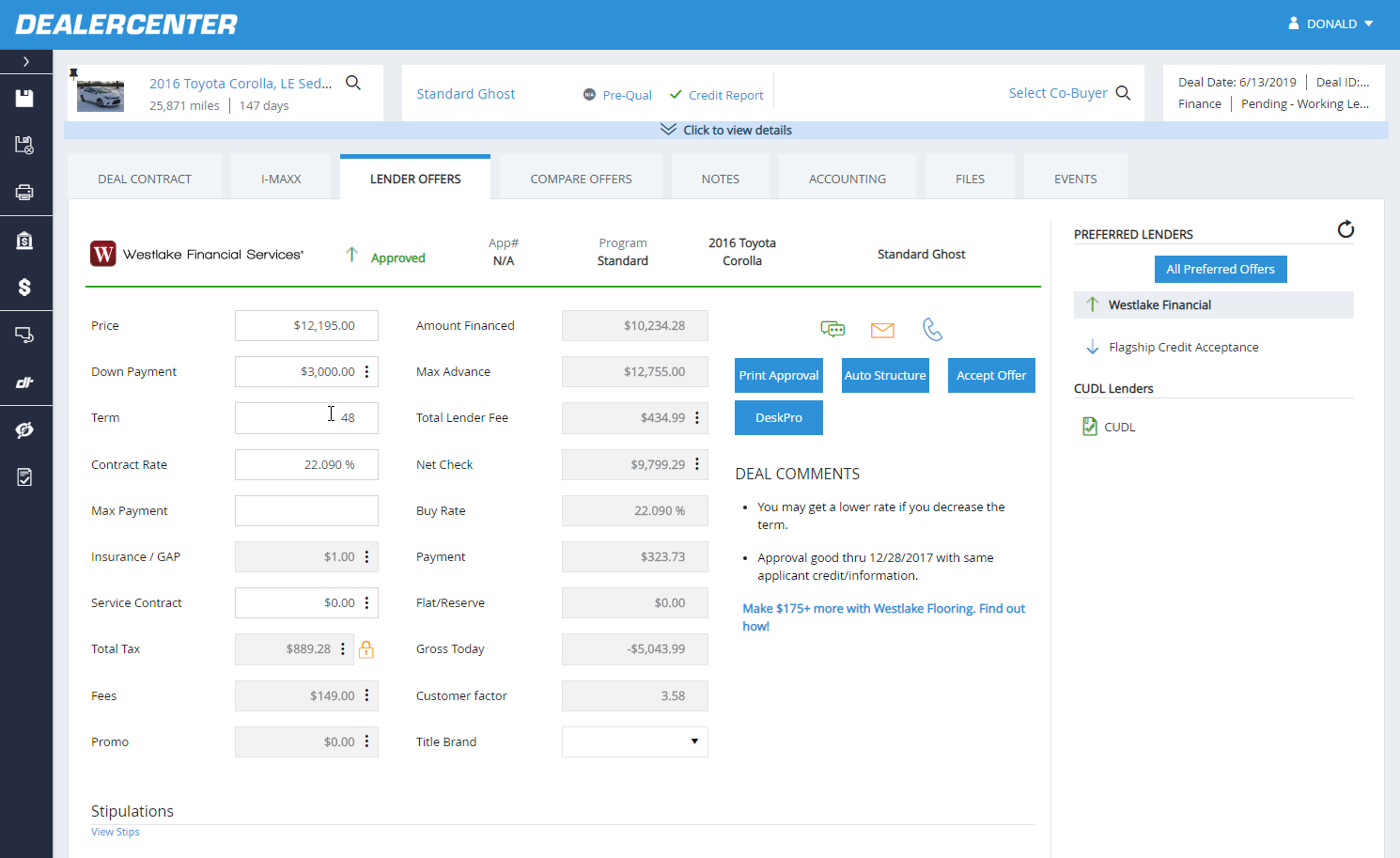 Clicking on the CUDL listing will pop a message prompting the user to log into the CUDL platform to complete his interaction with that application and his CUDL lenders.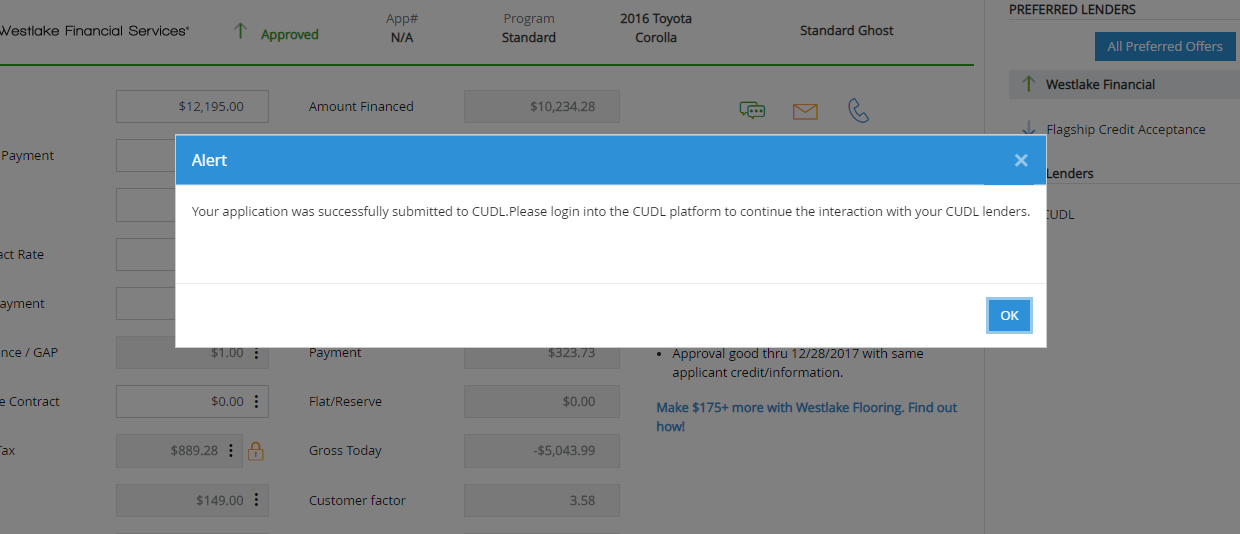 Please contact your DealerCenter Rep for more information.